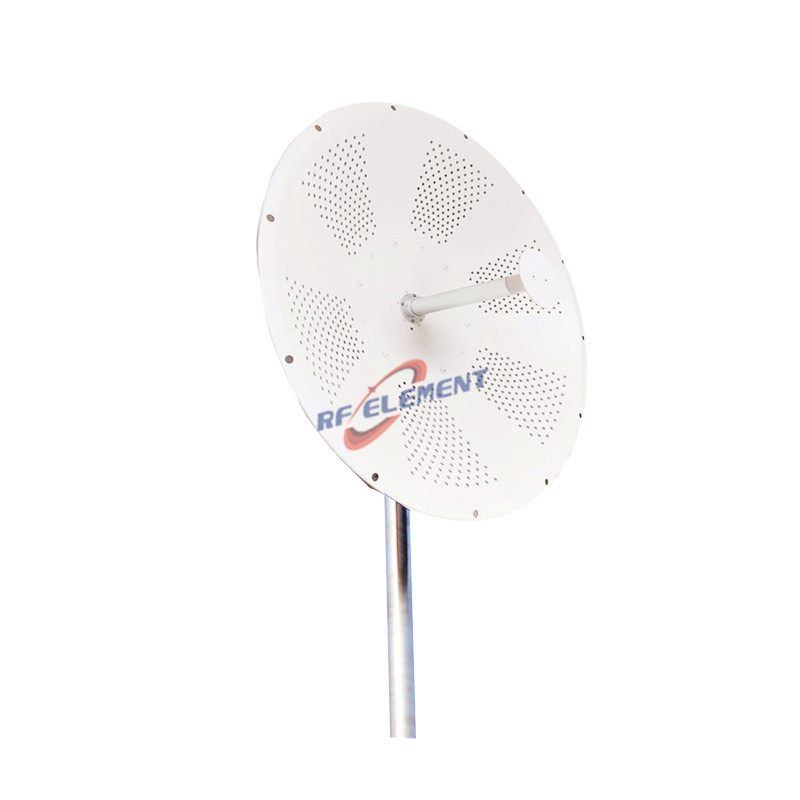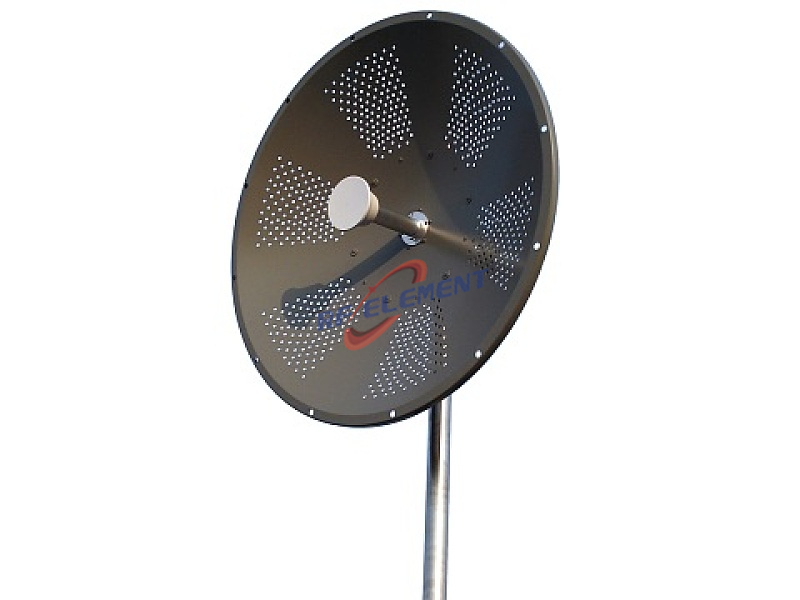 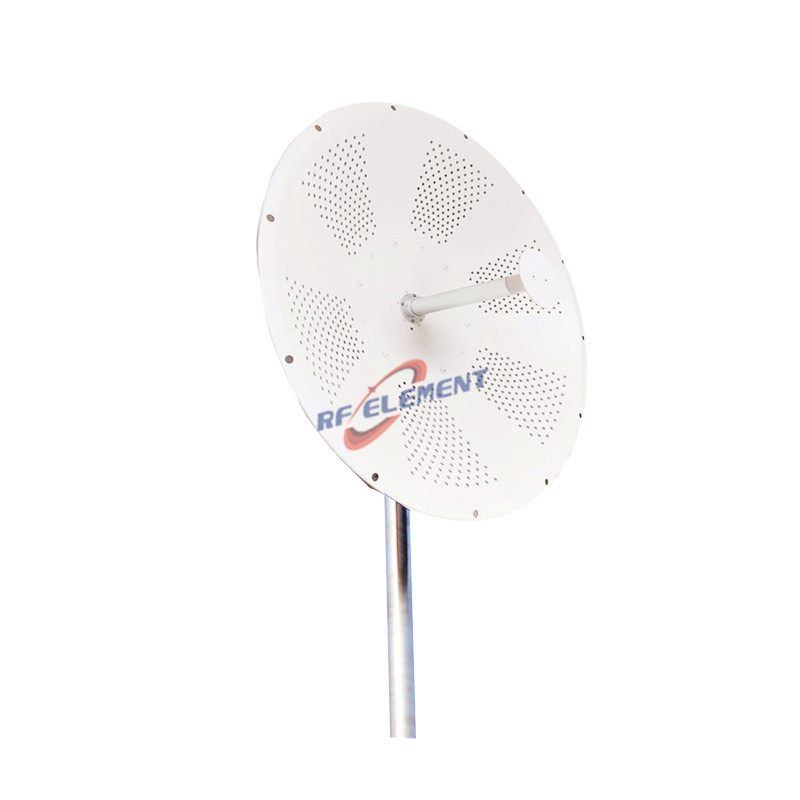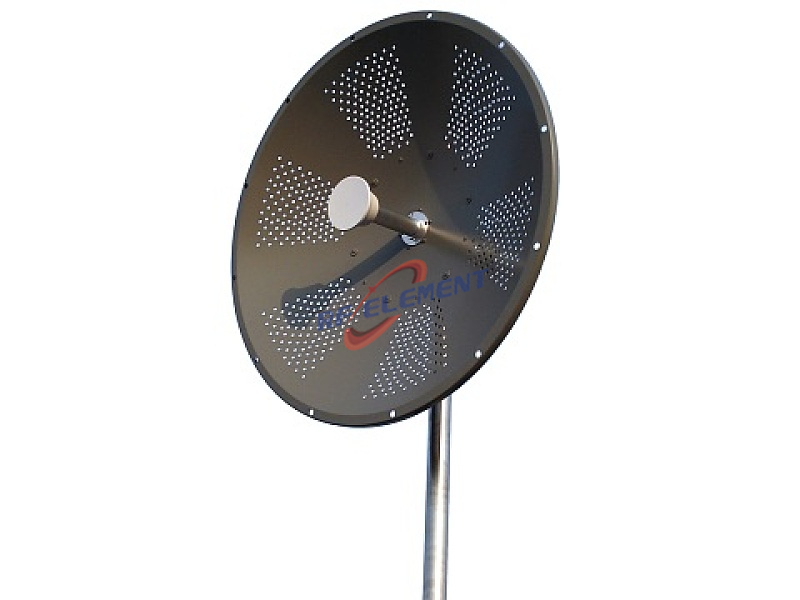 WIFI Antenna 5GHz Dual Polarized 90cm Parabolic Dish Antenna, 4900-6000MHz,34dbi
5GHz 34dBi MIMO Dual Polarized Paraboloid Dish Antenna
1, 4.9/5.1/5.3/5.4/5.8 GHz ISM and UNII Band Applications.
2, Long Distance Point to Point Data Links.
3, MIMO and 802.11n Applications.
keywords:mimo dish antenna,dual polarity dish antenna,5GHz dish antenna,34dBi dish antenna,wifi dish antenna,cellular antenna
Specifications
This is a high performance dual polarized mimo solid dish antenna in a wide variety of 4.9GHz and 5GHz range (5.1/5.3/5.4/5.8GHz) wireless applications. This MIMO dish antenna features 31-34 dBi of gain with a 4° horizontal beam-width and 3° vertical beam-width, idea for point to point long range applications.
Frequency Range
4900-6000MHz
Frequency Sub-Range(Mhz)
4900-5150
5150-5850
5850-6000
Polarization
Horizontal+Vertical
Gain(dBi)
31±0.5
33±0.5
34±0.5
Horizontal Beam width
4±0.5°
Vertical Beam width
3±0.5°
Impedance
50Ω
VSWR
≤ 1.8
≤ 1.5
≤2.0

Front-to-Back Ratio

≥

35dB

Cross-Pol Isolation

≥30dB

Maximum Power

100W
Connector Type
2 Port, N-Type Female
Antenna Size
Φ900mm
Weight
12kg
Packing Size
100*23*100cm
Operating Temperature
-55° to +60° C (-67° to +140° F)
Material
Aluminum
Color
Gray or White
Mounting Options
Hange on pole
If any product meets your demand, please contact us for the quotations. We're sure your any inquiry or requirement will get prompt attention.
keywords:mimo dish antenna,dual polarity dish antenna,5GHz dish antenna,34dBi dish antenna,wifi dish antenna,cellular antenna