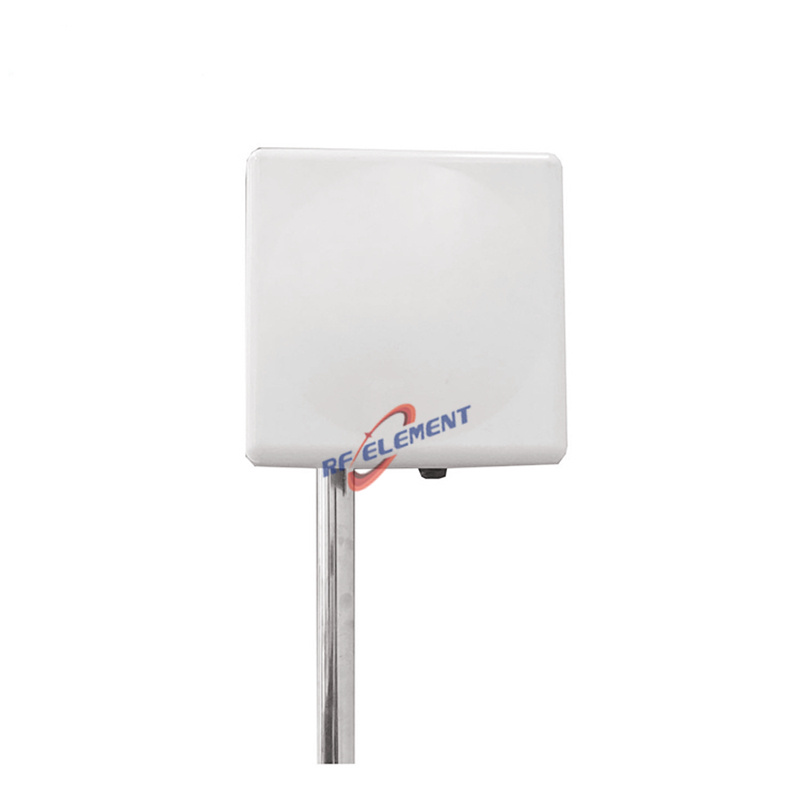 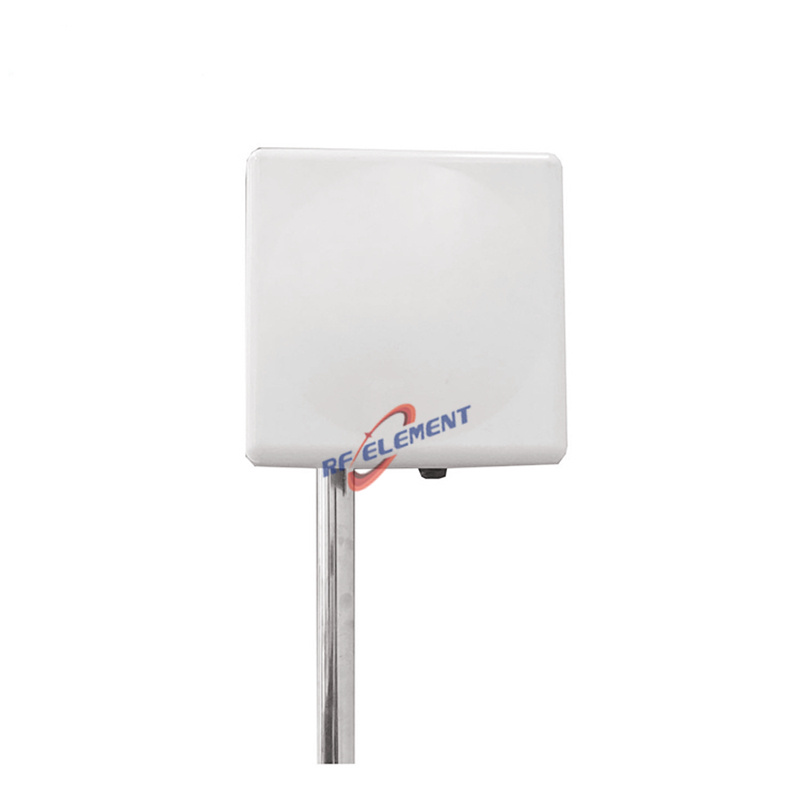 WIFI Antenna 5.8GHz Dual Dolarity 2X2 MIMO Directional Flat Bridge Antenna, 5150-5850MHz,17dBi
WIFI Antenna 5.8GHz Dual Dolarity 2X2 MIMO Directional Flat Bridge Antenna 17dBi
1, 2x2 MIMO
WIFI directional operation highly enlarges the wireless bridge coverage.
2, Heavy duty a
luminum enclosure,
Rugged and Weatherproof.
3,
Quick and Easy installations for all wireless applications.
keywords:wifi panel antenna,5.8GHz dual polarity panel antenna,5.8GHz bridge panel antenna,5.8GHz mimo panel antenna,5.8GHz ISM band antenna
Specifications
This 2x2 mimo bridge antenna combines vertical and horizontal polarization with 17dBi gain over a broadband frequency in a single enclosure,suitable for indoor and outdoor point to multiple point applications in the 5.8GHz ISM band, including IEEE 802.11b, 802.11g and 802.11n. Dual polarization technology that allows for the interoperability of two radio transmit and receive paths. Also for flexible usage, the aluminum enclosure can come with this mimo panel antenna for wireless bridge application.
Frequency Range
5150-5850MHz

Polarization
Horizontal+Vertical
Gain(dBi)
17
Horizontal Beamwidth
30°
Vertical Beamwidth
20°
Impedance
50Ω
VSWR
≤ 1.5
Maximum Power
50W
Connector Type
2 Port, N-Type Female
Dimension(mm)

305*305*25(Antenna)

220*220*60(Enclosure)


Net Weight

2.0 kg(Antenna)

1.5kg(Enclosure)


Operating Temperature
-55° to +60° C (-67° to +140° F)
Radome Material
ABS

Radome Color
White

Mounting Options
Pole mounting
If any product meets your demand, please contact us for the quotations. We're sure your any inquiry or requirement will get prompt attention.
keywords:wifi panel antenna,5.8GHz dual polarity panel antenna,5.8GHz bridge panel antenna,5.8GHz mimo panel antenna,5.8GHz ISM band antenna