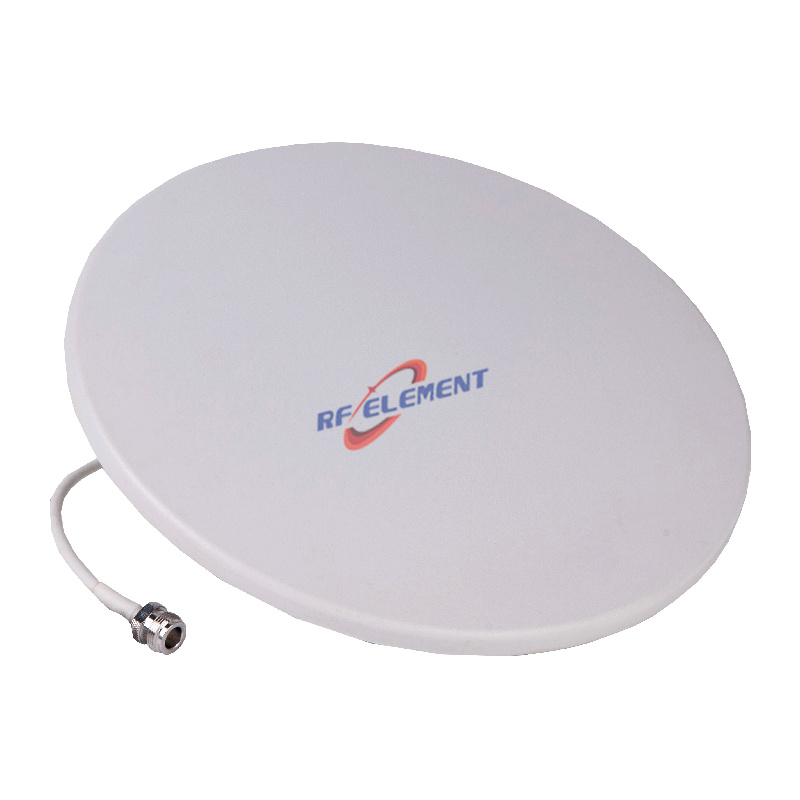 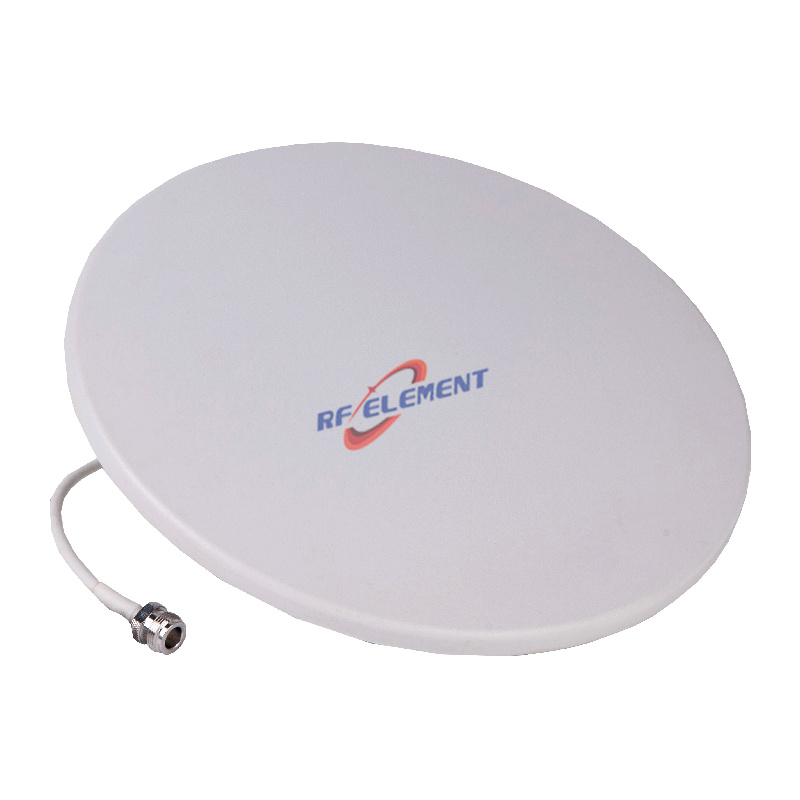 VHF UHF Antenna Indoor Wide Band Slim Omnidirectional Ceiling Mounting Antenna, 380-520MHz,3dBi
VHF UHF Antenna Wide Band Slim Omnidirectional Ceiling Mounting Antenna 3dBi
1, Low profile and perfect matching for 380-520MHz frequency band operations.
2, Quick and Easy installations.
3, DAS (Distributed Antenna Systems)

keywords:VHF ceiling antenna,uhf ceiling antenna,lora ceiling,UHF das antenna,VHF das antenna,380MHz ceiling antenna,433MHz ceiling antenna
Specifications
This is a high performance VHF UHF omnidirectional ceiling mounting antenna designed for the in-building ISM/VHF/UHF wireless networks 380-520 MHz band, ideal for Standard and Public Safety DAS (Distributed Antenna Systems).

Frequency Range
380-520MHz
Frequency Sub-Range(MHz)
380-400
400-450
450-520
Polarization
Vertical
Gain(dBi)
2
2.5±0.5
3.5.±0.5
Horizontal Beamwidth
360°
Impedance
50Ω
VSWR
≤ 1.6
≤ 1.5
≤ 1.5
Maximum Power
50W
Connector Type
1 Port, 4.3-10 Female or N-Type Female
Length
280 mm
Width
280 mm
Depth
18 mm
Net Weight
0.5 kg
Operating Temperature
-55° to +60° C (-67° to +140° F)
Radome Material
ABS
Radome Color
White
Mounting Options
fasteners and screws included for wall mounting
If any product meets your demand, please contact us for the quotations. We're sure your any inquiry or requirement will get prompt attention.
keywords:VHF ceiling antenna,uhf ceiling antenna,lora ceiling,UHF das antenna,VHF das antenna,380MHz ceiling antenna,433MHz ceiling antenna